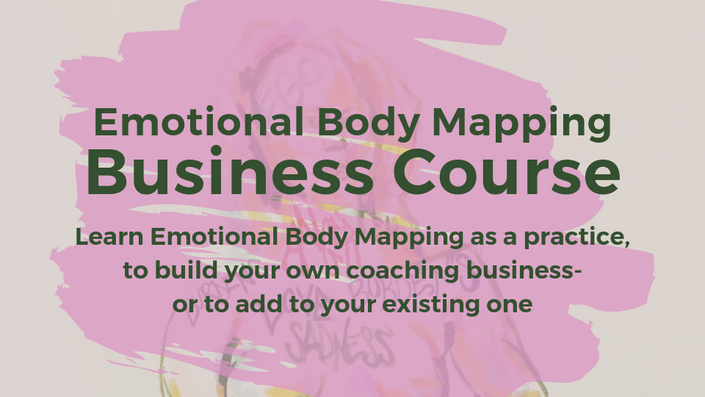 Emotional Body Mapping Business Course
Learn the Language of the Body and then Facilitate Transformations Daily
EMOTIONAL BODY MAPPING BUSINESS COURSE
Are you currently struggling feeling drained in your healing business?
Finding the process of healing for your clients is taking way too long to see results or feel like there is something missing connecting all the dots to your practice?
Or, do you have tension/pain for yourself and you know part of learning how to heal yourself means seeing how to help others?
Not sure where to begin learning healing and a practice that puts together a bunch of modalities sounds interesting as a beginners way of learning lots within one style?
WHEN YOU CONNECT TO YOUR BODY AND UNDERSTAND THE LANGUAGE YOUR ENTIRE LIFE WILL SHIFT BEFORE YOUR EYES.
you will:
Learn how to heal people remotely while learning techniques from practices both ancient and modern.
Learn how to connect to your intuition in a way that empowers you and your clients while creating a balanced self-care routine.
Learn the entire map of the body, where pain is stored, and how to easily release it from yourself and your future clients.
Feel confident tuning into your clients needs and growing in your practice with a lifetime access to Emotional Body Mapping.
There will be constant updates and add-ons to the course as it gets bigger and bigger.
Get transformations regularly with your clients and give them the tools to continue their personal wellness journey!
ALL IN ALL, YOUR ENTIRE HEALTH, WELLNESS, AND BUSINESS WILL BE PROSPEROUS.
This course is for you if want to see your clients transform in major ways throughout all parts of their life.


I have worked with people who have not been in relationships for years and within two sessions manifested their life partner.
I have seen people who could not walk be able to walk within two sessions and people who could not lift their arms be able to do the jumping jacks in four sessions AND all of this is done remotely!
I have worked with people who stopped believing in their business and were not getting new clients go to a six figure business within 3 sessions.
Emotional Body Mapping is for you if you are ready to get to the nitty gritty root trauma and pull it out so your client's can live a happier and healthier life today! This course is for you if you want to expand on over four healing modalities and learn to deepen your intuitive healing skills. Ready to fall or re-fall in love with your personal healing practice?
THIS ISN'T IMPOSSIBLE AND THIS ISN'T MAGIC. THIS IS A SIMPLE UNDERSTANDING OF THE STEPS IN THE CORRECT ORDER TO FINALLY START CONNECTING THE DOTS IN YOUR LIFE.
There is no fix all forever tactics in life. You will continue having pains in your life and the best possible strategy is to learn the invaluable tools to be able to face whatever comes in life fearlessly and effortlessly.
YOUR BODY SPEAKS LEARN THE LANGUAGE.
THE LIFETIME ACCESS COURSE INCLUDES...
- HOURS OF VIDEOS AND WORKSHEETS ON TOPICS SUCH AS: MULTIPLE PAIN POINTS, COMBINING PRACTICES, NLP, CHINESE MEDICINE, MEDICAL INTUITION, AND BUILDING YOUR OWN BUSINESS.
- AN ENTIRE SELF-HEALING KIT
-THE EMOTIONAL BODY MAPPING BOOK
-LOADS OF WORKSHEETS, JOURNAL ASSIGNMENTS, QUIZZES and ASSESSMENT SHEETS TO USE FOR YOUR CLIENTELE.
- ONLINE MARKETING RESOURCES, BUSINESS RESOURCE AND RESOURCES TO GROW IN FUTURE HEALING MODALITIES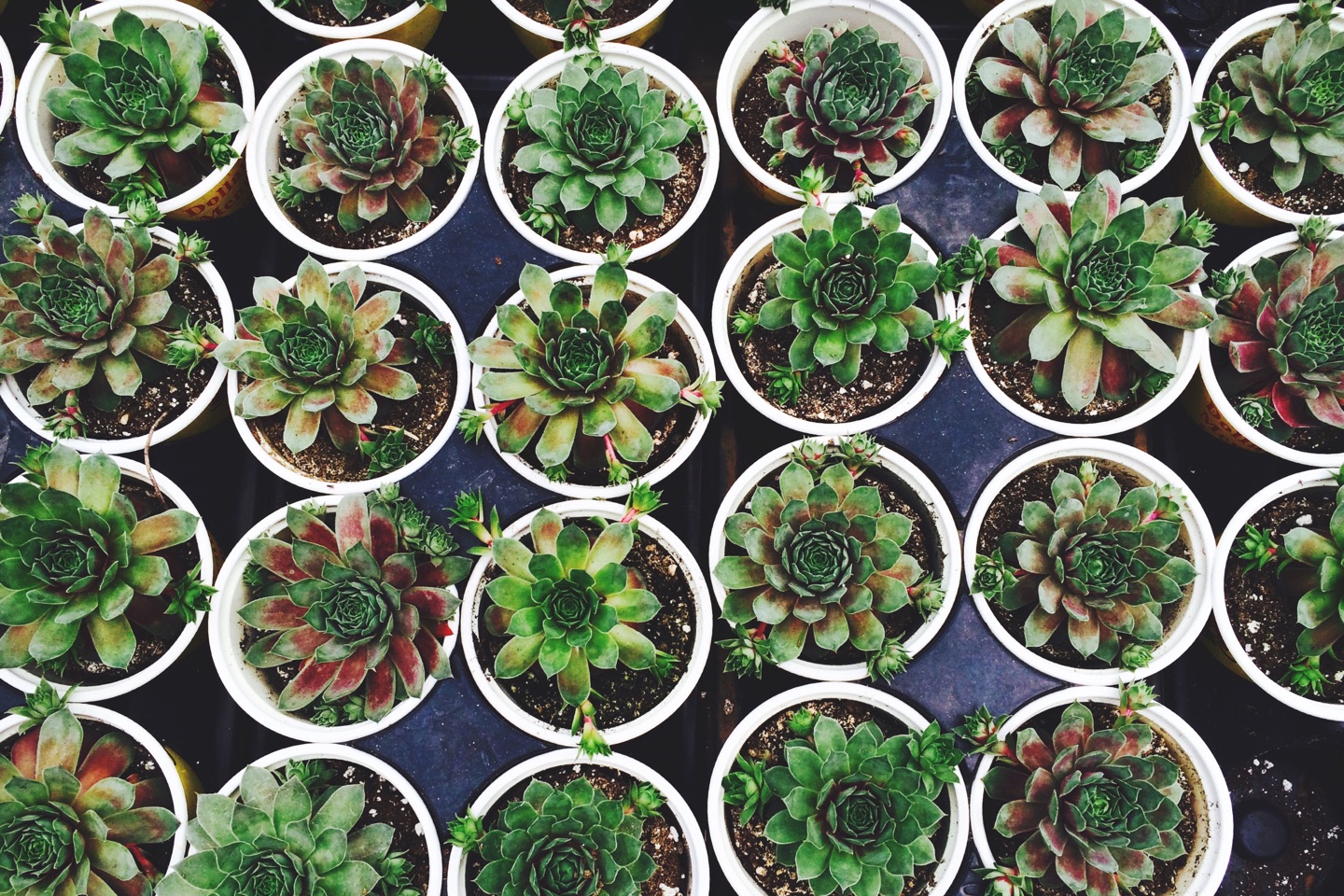 "I write this testimonial in support of Brook Woolf as an Emotional Body Mapper. I have a firsthand experience to her work both as a client and a physician. Her work is comprehensive, incisive and effective. She addresses all facets of ones life as it relates to mind, body and perspective. Brook will focus on the tangible and intangible variables in life and guide you to a better place as a whole individual. She pierces the veil we all have in convention in a direct yet subtle way. Her manner is unique and a revelation. I have recommended many patients to her which have hit the wall, so to speak, of conventional Therapy. I endorse her without any reservations."

-JOHN LEVENTIS MD MSC MB CHB REGISTERED, GENERAL MEDICAL COUNCIL, LONDON U.K. DIPLOMATE, AMERICAN BOARD OF INTERNAL MEDICINE MEDICAL DIRECTOR, UPN

"I recently had the pleasure of working with Brook, which felt like the right push and encouragement I needed at the time. She felt like a knowledgeable friend whom was able to give me practical advice and help me shift my mindset. I was in a pretty dark place (could not walk) when I first contacted Brook, and she empowered me to take action and control of my life and my emotions again, with actionable steps. She has a down-to earth approach to helping others. I was in a completely different place physically- I was riding bikes, running, and doing yoga again, and emotionally at the end and I know she plays a big part in that! Thanks Brook! "

— DIANNA WOODWARD, INTERCONNECTED PODCAST

"I met Brook in a community kitchen of a healing circle. I instantly recognized her confidence and ease and knew she would be the key to something big in my life. My intuition was spot on. Brook was easy to connect to and share about the blocks that have kept me out of the abundant and joyful life that I fully dreamed of. She is compassionate, wise, and full of raw real-ness. She showed me that I have always had access to my worth, power, and authenticity; I just needed to step into it fully. I truly believe I met her at a pivotal time in my life, where this nudge of hiring a business/life coach was key. I now feel as though I am living in my heaven. I feel confident in my gifts and abilities and have successfully created my own online platform for generating energetic exchange, healing, and transformation to share with others. I am eternally grateful. "

-Julie Brannen, Founder of SheWolf
Watch a live Demo of the forgiveness part of Emotional Body Mapping!
Just a taste of what you can learn to do!

Your Instructor


Creator of the Academy, Emotional Body Mapping Technique, and Holistic Business Mentor
Other Credentials: B.F.A., Artist of the Year- Chicago 2010, Yoga Teacher Trained, LMT, Ayurveda and Chinese Nutrition, 2000hours of Thai Massage, Osteothai, Chi Nei Tsang, Founder of Emotional Body Mapping.
Always knowing I wanted to make a positive impact on the world I willfully started in the field of nonprofit management. I founded a 3-story arts focused community center nonprofit when I was 22 years of age. Even though I was able to support 22 free/donation based programs, I felt stuck in an administrative role and not doing the work that was soul-fulfilling. I also, suffered from not taking care of my own health and compromising often for what I thought was the "greater good".
I quickly began studying more bodywork, eastern medicinal practices, healing principles, and alternative modalities.
I wanted to feel that true connection and be a witness to powerful transformations. I was done being behind the desk or fundraising as it all was happening around me. I can happily say that my dreams came true with both my emotional body mapping and holistic business mentoring.
I feel I am finally fully able to be there every step of the way with my client's and members needs and be a witness to the process. I also live the life of someone that I once was inspired by now. I am both focused on my health and career/purpose equally, seeing that they are integrated and one does not last without the other.
I have been able to facilitate amazing body and business transformations, written a book on my own healing modality, and helped facilitate mindset transformations that have changed my clients' lives forever. Through a structured system of facilitation clear and articulate training I am able to give a road map to get you where are going versus taking the scary unknown and unmarked trail.




Course Curriculum
Welcome to the Practitioner Program!
Available in days
days after you enroll
Week TWO! Basics of Emotional Body Mapping and Organ Points.
Available in days
days after you enroll
WEEK THREE! Combining areas of the body.
Available in days
days after you enroll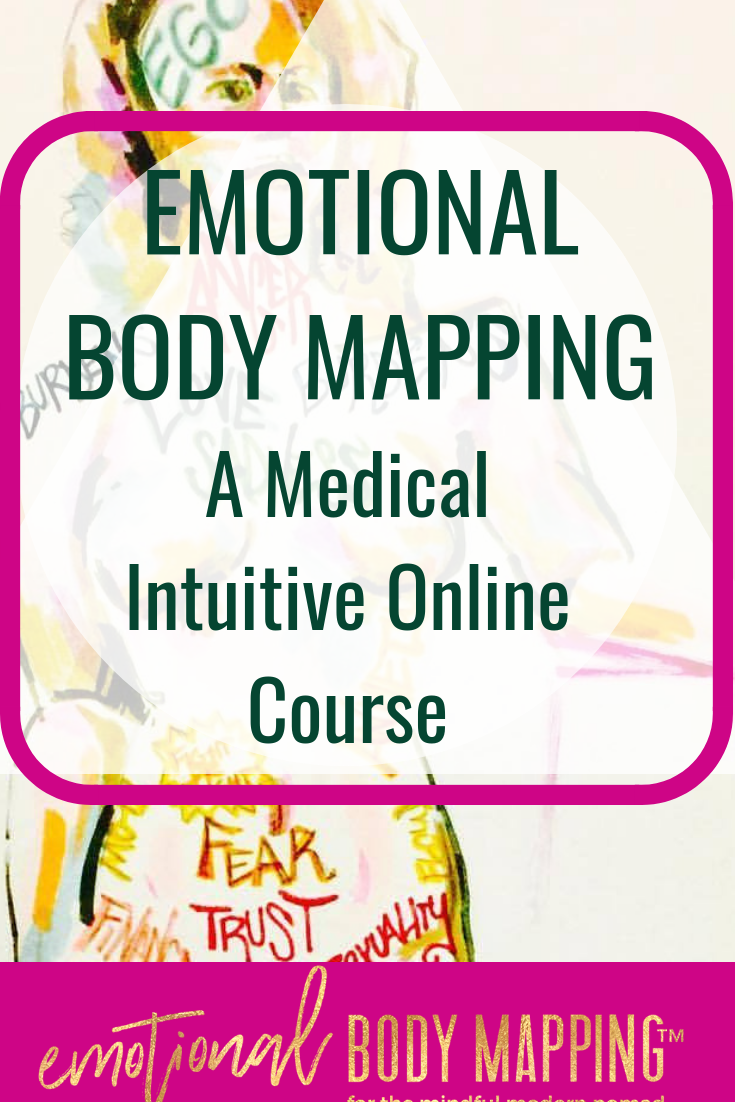 Frequently Asked Questions
When does the course start and finish?
The course starts now and never ends! It is a completely self-paced online course - you decide when you start and when you finish.
How long do I have access to the course?
How does lifetime access sound? After enrolling, you have unlimited access to this course for as long as you like - across any and all devices you own.
What if I am unhappy with the course?
We would never want you to be unhappy! If you are unsatisfied with your purchase, contact us in the first 30 days and we will give you a full refund.
What if I have no formal training in any healing modality?
This is a great start for you to begin that journey. Emotional Body Mapping's Kit is full of information from all types of skills and resources and is a great way to jump right into the healing world and learn powerful skills fast. The modality is broken down so anyone can advance their skills as long as they practice.
How many hours a week would this take me?
Emotional Body Mapping is meant to be done in 8weeks time with roughly 2-3 hours of work to study a week. It is recommended to find someone to practice on weekly to gain your confidence quickly.
What if I want to be certified?
In order to be certified in Emotional Body Mapping, I require you to meet for one session with me or one of my apprentices so that they can make sure that you have honored the practice and have everything well understood before treating clients. We also offer group coaching that includes this for 1kusd twice annually.
What if I am lost or confused along the way, can I contact you?
You can always email me at
[email protected]
with any questions. Your transformation is my purpose. I want this practice to be a household name and I am not stopping until it is! Also, if you ever want an additional 1:1 session to add to your course, I also offer those as well.